Here's the lovely Chloe telling us about being a member!
I have been a member of LIPs for about 13 years and have thoroughly enjoyed every minute! The ladies have become part of an extended family and we all work and play together in harmony like a well oiled tractor! I am particularly excited about developing and delivering our education programmes into schools as I strongly believe that we need to educate the children, to teach them about the benefits of eating healthily, how to cook healthy meals and all the positivity surrounding farming in the UK.
RW Testimonial
Having worked with pigs for some 44 years, it is a pleasure to talk to the public to tell them not just about the high welfare unit l work on, but the great job Ladies on Pigs do in promoting British pig products via their mobile kitchen.
MI Testimonial
As well as promoting and educating people about our wonderful red tractor pork I have made new friends, learnt a lot and had fun!
How can you help? Join us today!
Active membership If you too have a 'passion for pork' and a desire to support pig farming, and you have a few days spare, then JOIN US! Whether helping at county shows or sampling in a supermarket, not only will you be doing something worthwhile … but you'll have fun too! Expenses are paid for each event!
If you would like to contribute financially to our cause, but do not have the time to attend our events, then the Friends membership is for you. For £10 a year you will be kept up to date with all of our activities. Once we receive your membership, we will be in touch to welcome you and complete the relevant forms!
Visitor testimonials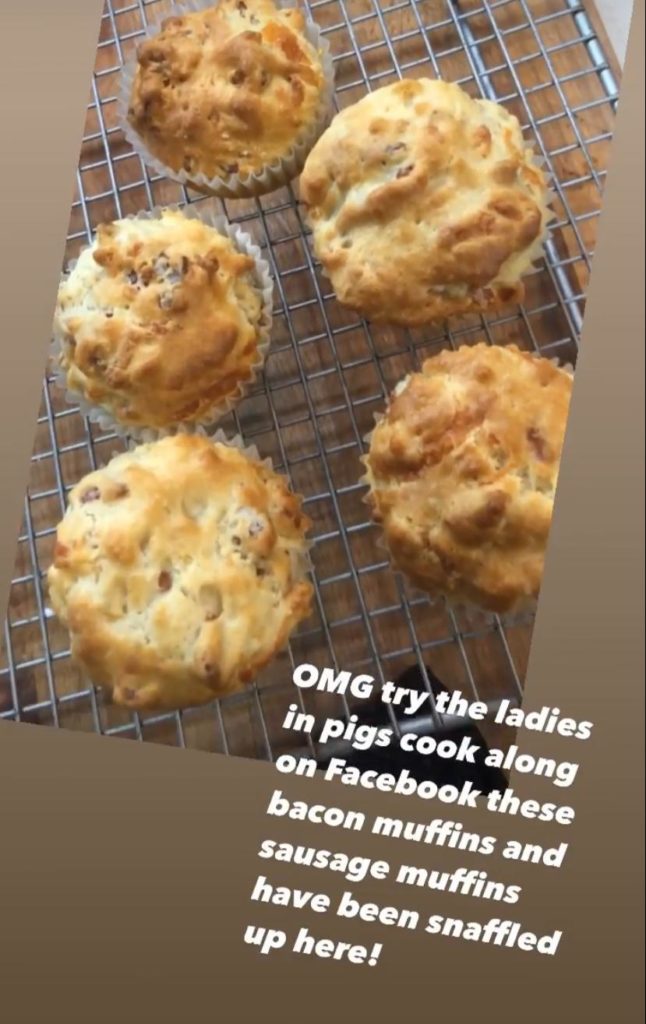 A visitor testimonial from Farmhouse Breakfast Week😁. Look up our cook along on Facebook! Glad you enjoyed it guys!